Update types
Bandizip offers two types of updates: Major updates and minor updates.
Major updates
Major updates include significant changes and are recommended for all users. If "Check the version when Bandizip starts" is toggled on, notifications are displayed whenever major updates are available.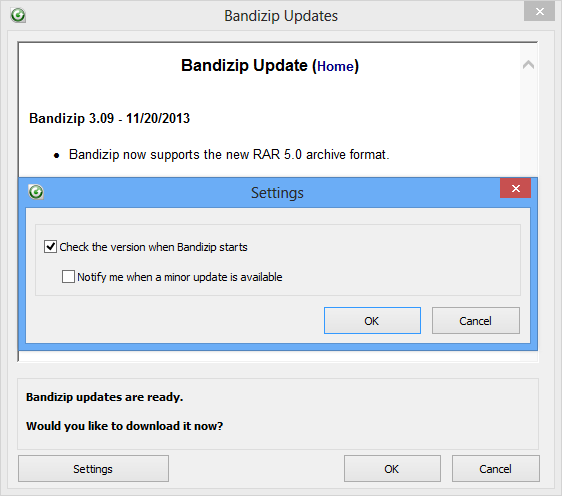 Minor updates
Minor updates are provided when minor bug fixes or improvements have been made. Because it is unnecessary to force the users to update the program whenever any trivial changes are made, there is no automatic notification for each minor update. The user may press F1 to check the current version of Bandizip and then update it manually.