How to unregister Bandizip
A license of Bandizip Paid Edition (Professional or Enterprise) allows its user to register the product on a specific number of devices. If you do not use the product on your current device or you want to use the product on another new device, you may unregister the product as shown below.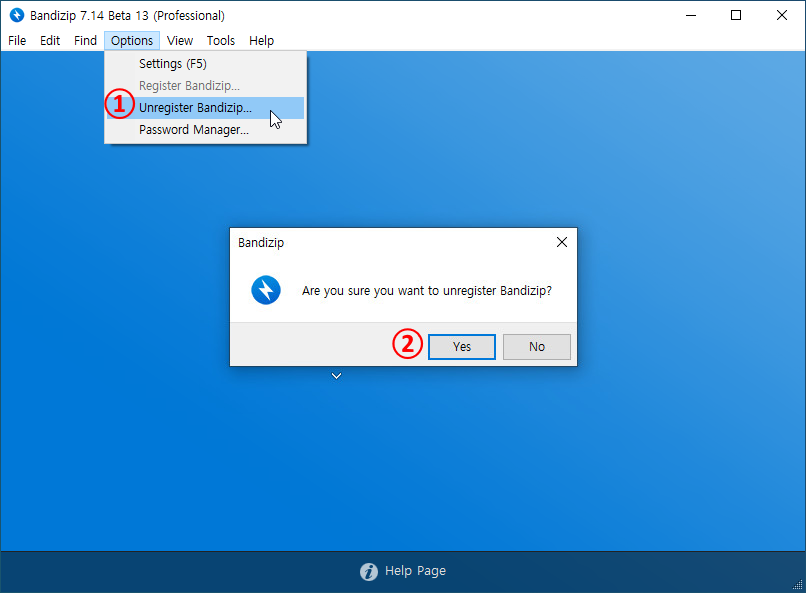 Or you may uninstall Bandizip itself from the current device instead. This action has the same effect as unregistering the products.
Help » How to uninstall Bandizip