How to use High-speed Archiving
When you compress multimedia files (AVI, MKV, MP3…) or archived files (ZIP, RAR, 7Z…), it is hard to expect good compression results. These files are almost incompressible because they are already compressed, and sometimes become larger than the original ones.
"High-speed Archiving" comes from this, and when it is determined that a file is no longer compressible, the feature aborts the compression attempt and skips the file. As a result, the compression speed is improved.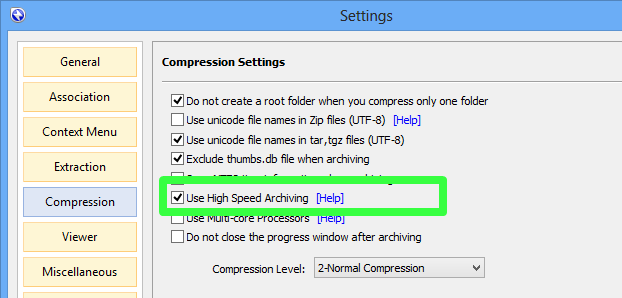 NOTE: In version 5.x and earlier, this feature doesn't work with Multi-core Compression. They are compatible since v6.0.