How to set a password for an archive
When creating an archive, Bandizip provides a feature of setting a password for the archive. Once you set a password for your archive, the archive requires the password whenever users attempt to decompress it. Even if your archive which contains sensitive content such as personal information is leaked, users who don't know the valid password cannot extract the file from the archive.
How to set a password
When creating a new archive, click Set Password….
Enter the password you want at the password entry space. Click OK and start archiving.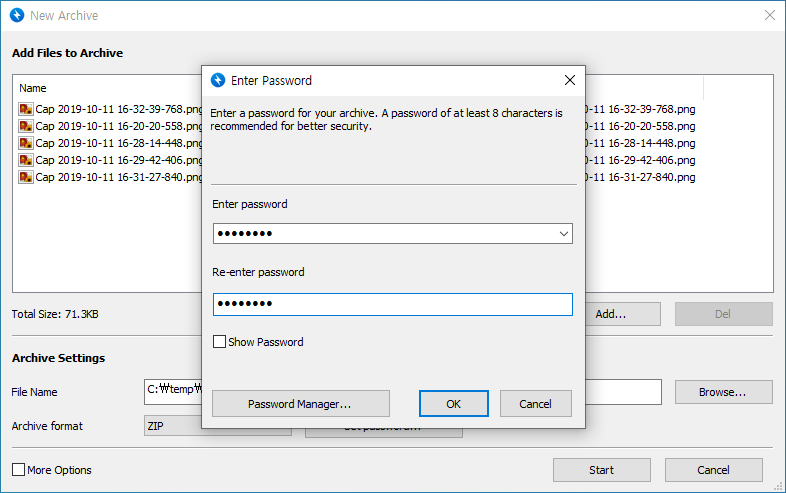 If you attempt to decompress the archive protected by the password, a dialog box for password entry is displayed as below, and any decompression cannot be performed without the valid password.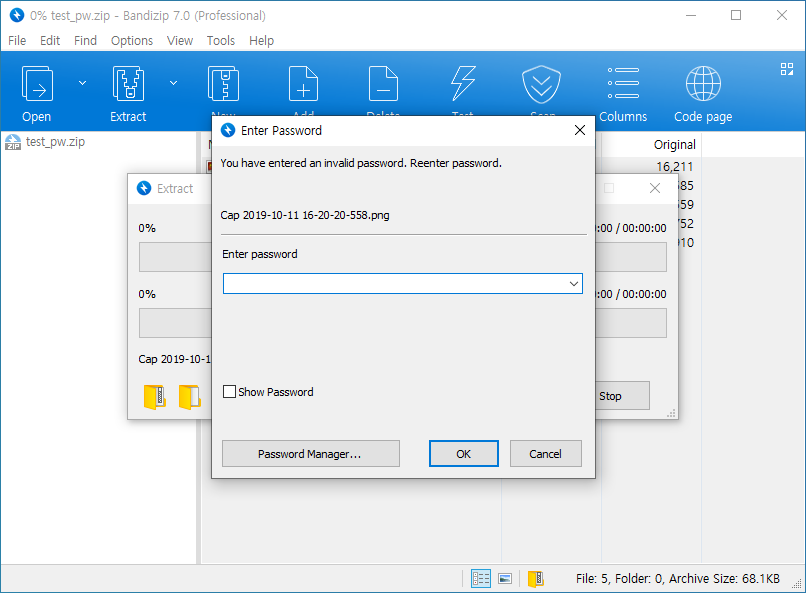 Encrypt a filename in an archive
If an archive is protected by a password, a filename(s) in the archive is hidden as well.
» Learn more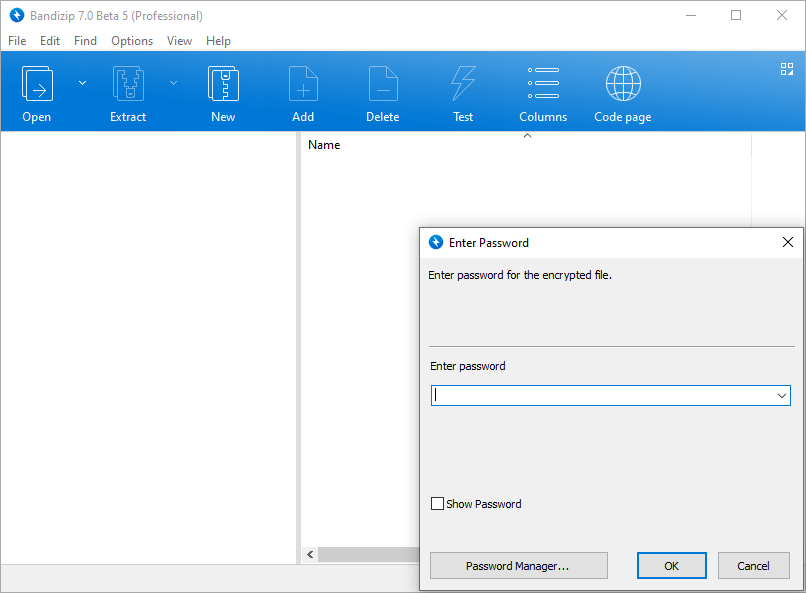 Password Manager
If you frequently handle archives with long and complex passwords, this can make your job easier.
» Learn more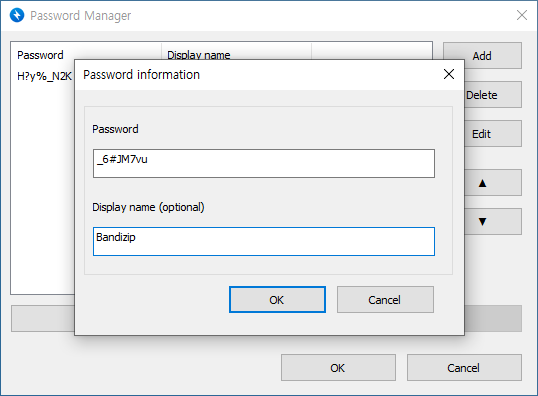 CAUTION
Setting a password for an archive with Bandizip is done solely under the responsibility of the user. Bandizip and Bandisoft do not store or collect any information about the password which is set for the archive. Bandisoft takes no responsibility with the user for any type of damage caused by his loss of the password.