How to run Honeycam as administrator
If you run a program as an administrator when recording with Honeycam, Honeycam cannot record a mouse click effect from the program.
For troubleshooting, it is required to run Honeycam in administrator mode.
Try one of the following to solve the problem:
Right-click the shortcut to Honeycam from the desktop, and click "Run as administrator."
Click the menu at the upper left corner of Honeycam, and click "Run new Honeycam as admin."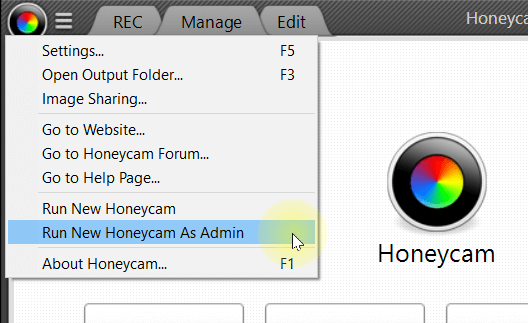 If Honeycam is running in administrator mode, the "Administrator" text is displayed on its title bar.