How to install AV1 codec for free
Honeycam uses Windows built-in video codecs when loading most videos. So it is not possible to load videos that are now playable on a Windows built-in media player. In the case of the AV1 codec, it is not installed by default in Windows 10 because it is a codec developed after the release of Windows 10. That's why Honeycam can't load video files encoded using AV1 codec. But there's a way to install AV1 codec for free. Just follow the instructions below.
Firstly, click the link below.
Install AV1 for free from Microsoft Store

Click the download button on the Microsoft website. When the Store app appears, press the install button to install the AV1 codec.

If everything is okay, you can see the thumbnail of video files that you can't see before. (Please choose Large Icon in the View menu of File Explorer.) If the video is still not visible after installing the AV1 codec, it may be encoded with a different codec.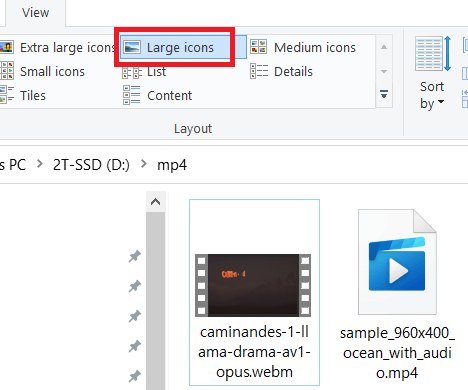 Just drag and drop a video file onto Honeycam in case you have no problem seeing the thumbnail of a video file.