How to use presets when compressing files
Bandizip offers you a preset function which allows you to save the current compression settings and to load them later when compressing other files. You can save not only a settings about the archive format, but also advanced settings about the password, split volume size and others in presets.
Save a new preset
When creating a new archive, select Preset > Save preset with current settings to save the settings you have configured now as a new preset. If your preset includes a password, you can also set another master password for the preset to prevent the password being exposed.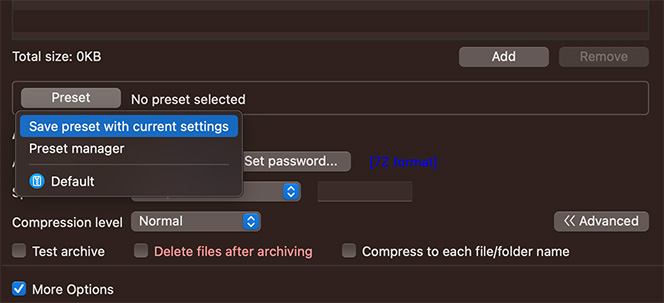 Load a preset
Select and load the preset you want from the list on the preset menu.
Use the default preset
As shown in the screenshot, you can access the default preset on the app's dashboard.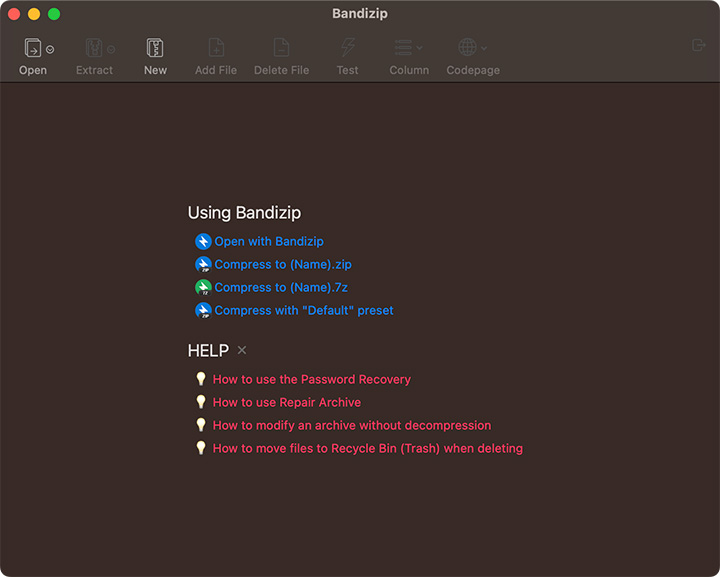 Use a preset from the right-click menu
Open the app's Preferences > Finder Menu and enable Compress with preset, to use the preset function on the right-click menu of the Finder.