How to apply effects/add texts on the selected frames
Using Honeycam, it is so easy to add texts or apply effects only on selected frames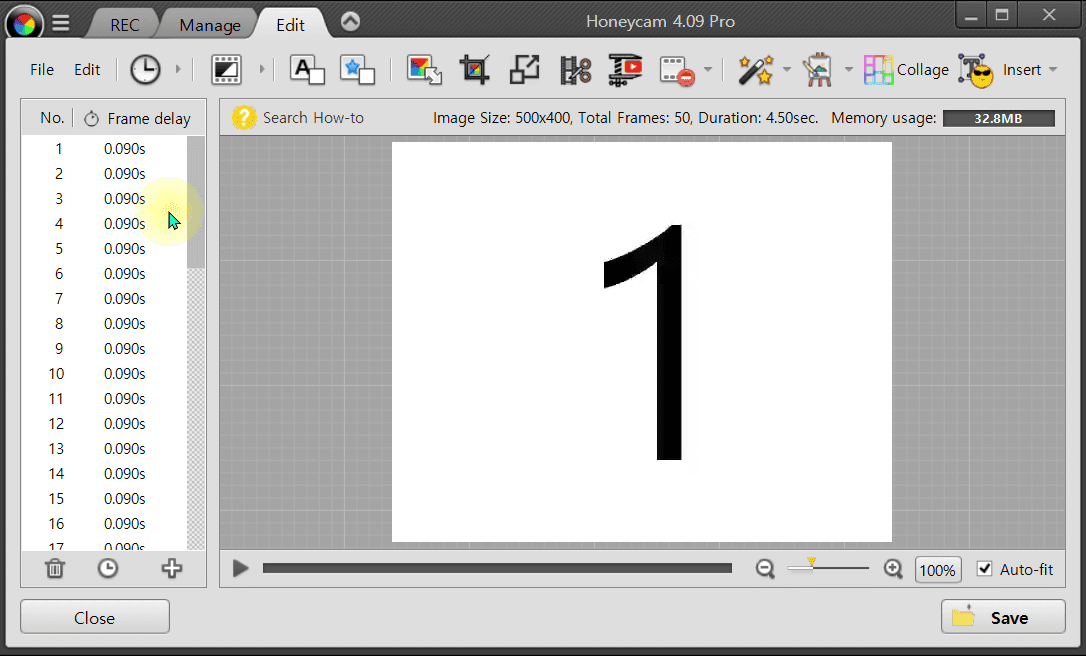 1. Open(simply drag and drop) a GIF/video file.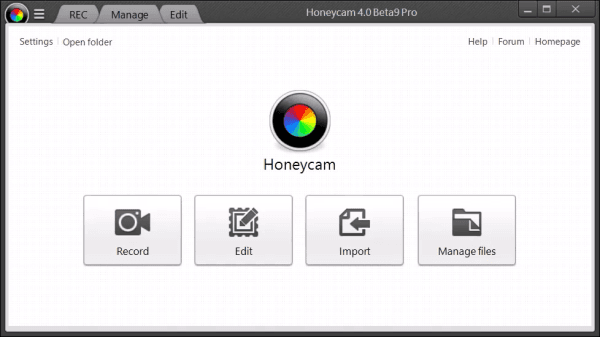 2. Select frames that you want to apply effects on or add texts to.
3. Just click a frame and drag to select multiple frames at once. You can add a frame to the selection while holding down the Shift key.
It's also possible to use the keyboard to select frames. Just press the arrow keys or PageUp/Dn key with holding the Shift key.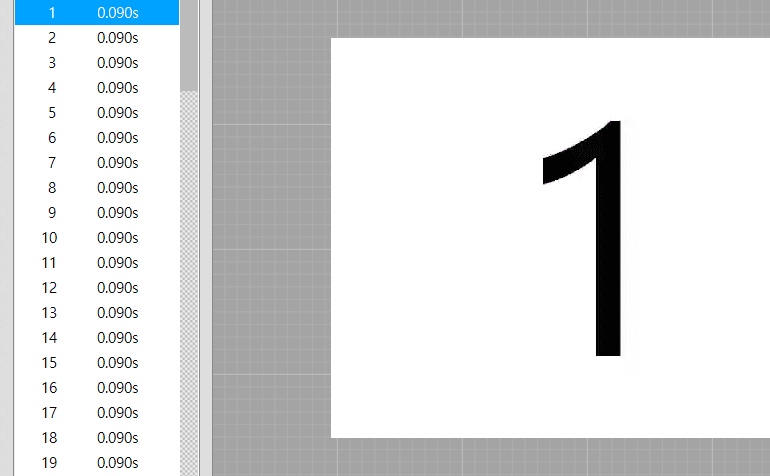 4. Right-click on the selected frames to apply effects/add texts. Or you can click on the toolbars.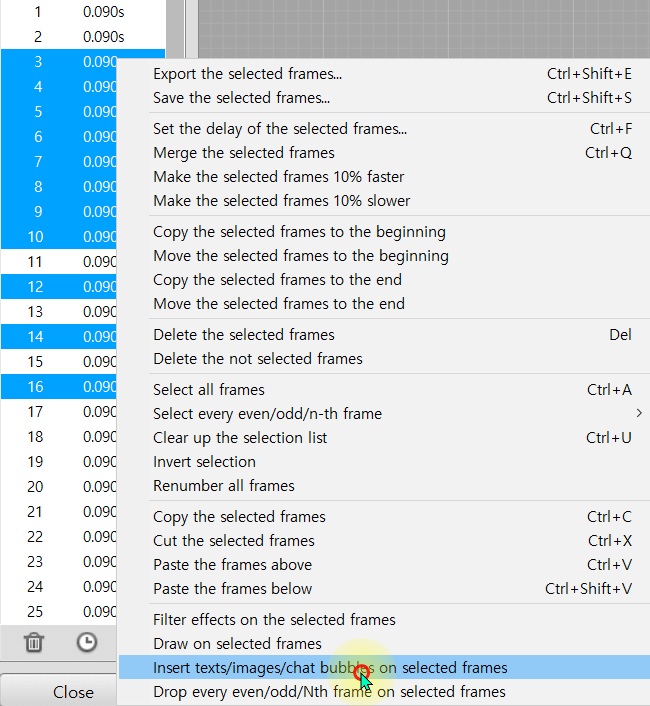 5. You'll see the blue marker on the navigation bar in the bottom left corner. (If not, you might not select the correct menu)
6. By clicking the play button(or Hotkey: Space), you can check that the edit is applied to the selected frames.
7. Click OK(or Apply) when everything is done.
Please download Honeycam free edition and try it yourself.

Free Download Honeycam

You can get more information on the Honeycam main page.