How to create APNG from multiple PNG images
Honeycam allows you to merge multiple PNG images and create a single APNG file without data loss from the alpha channel. Optimization is done together with the file creation making the job easier.
Arrange PNG images to be merged.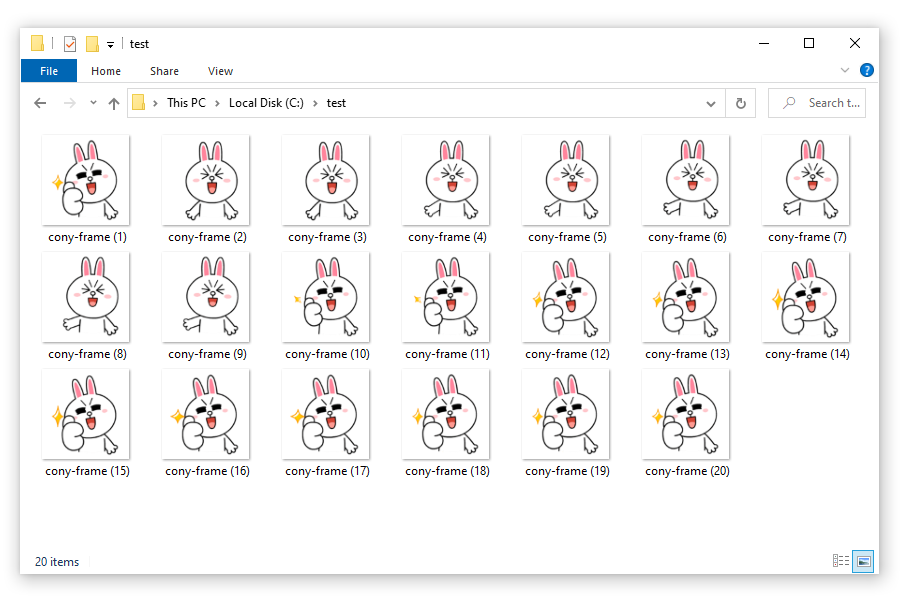 Image Copyright(C) LINE Corporation, Inc.
Run Honeycam and click Import to import the PNG images in order.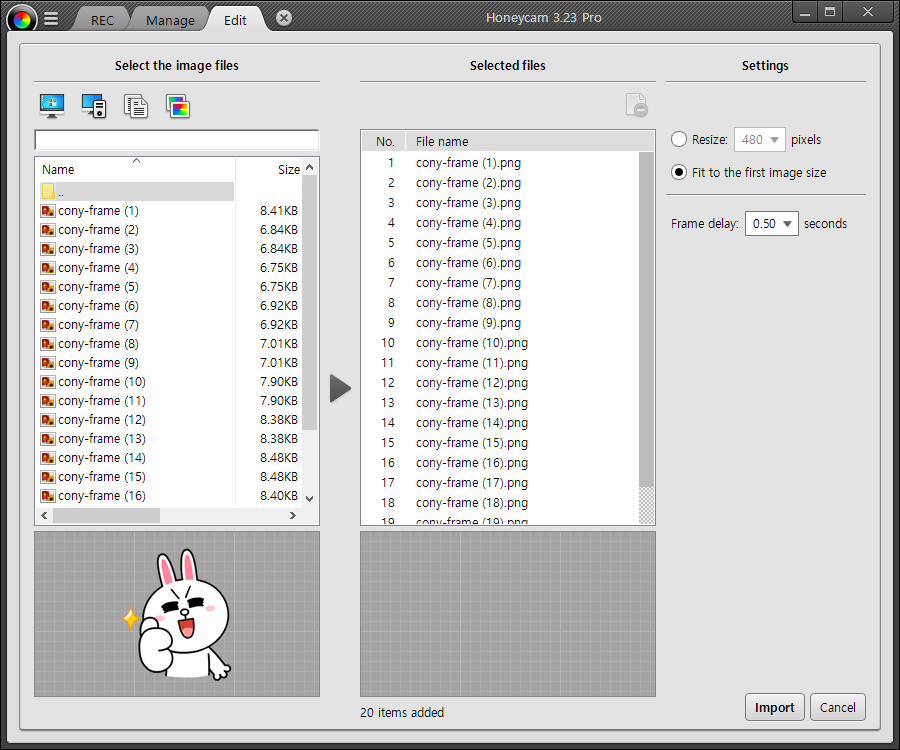 Select "Fit to the first image size" if resizing is not needed.
Check that the bundle of images is correctly played in the Edit window.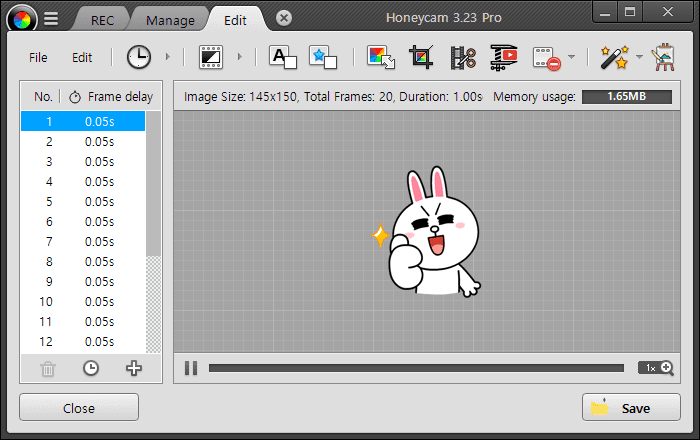 Change the delay of the frames if the playing speed is too high or too low.
Click Save and save the images as an APNG file.
Result file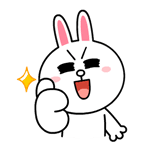 File size comparison with results of other programs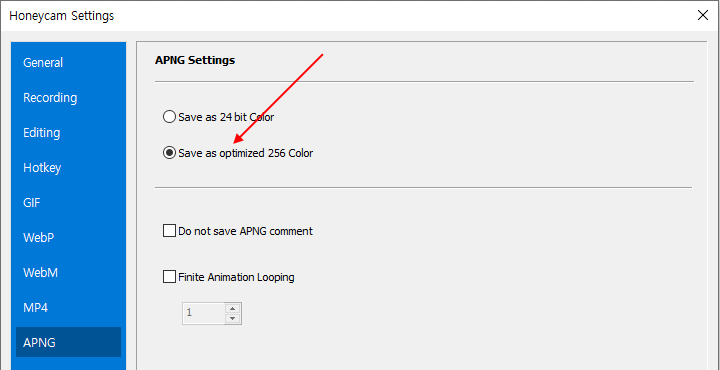 Use the APNG optimization from Honeycam to greatly reduce the file size of the created APNG file. The following is a comparison between the result files of PNG Assembler and Honeycam, which are created from the same PNG images.
PNG Assembler
(48.4KB)
Honeycam
(32.1KB)