How to troubleshoot when the compression or decompression speed is too slow
If it seems like that Bandizip is too slow when compressing or decompressing files, please check first if there are any problems of the following.
Use the latest version of the app
With the constant flow of updates, Bandizip has acquired better performance and multiple functions. If you are using an ealier version of Bandizip now, download and install the latest one from the official website, and try again.
Lower the compression level
Compressing files as a 7Z archive wit the maximum compression level can be bery time consuming. Select the normal compression level or lower in the Archive Settings to speed up the compression.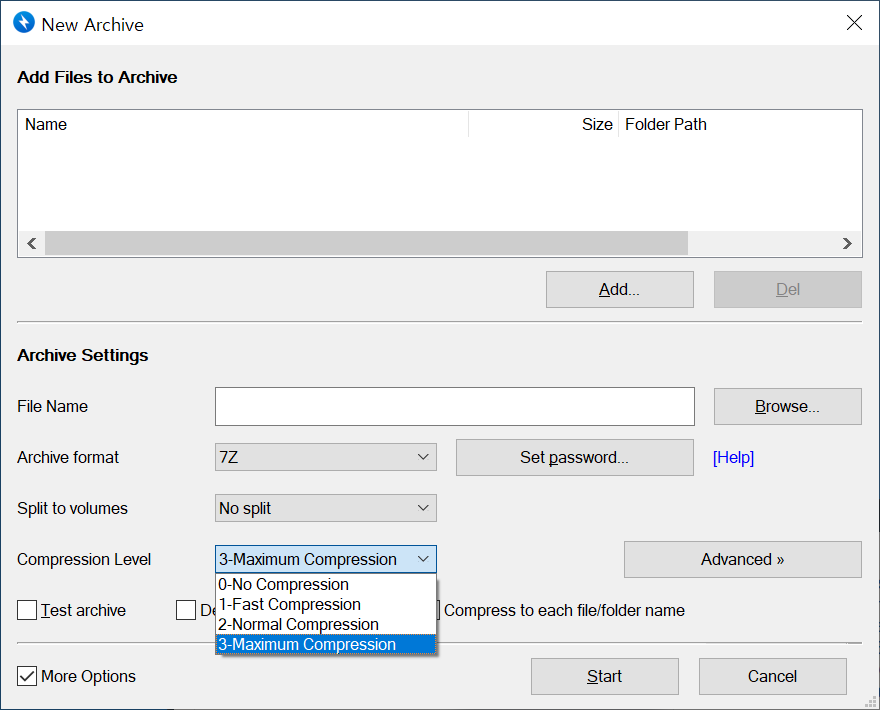 Check if the disk is slow
When the app is doing compression or decompression, open the Task Manager and check the performance of your CPU and disk. If the CPU usage is not so high but the disk usage is relatively high, it indicates a disk I/O bottleneck in your device.