How to troubleshoot when a right-click menu (context menu) for Bandizip doesn't appear
The File Explorer of Windows shows a context menu when right-clicking, and applications on the system may add their features to the menu.
Bandizip also uses the context menu and provides its various features via the menu.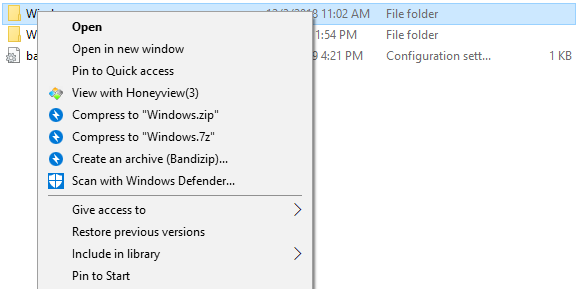 If Bandizip is newly installed or updated, the right-click menu may not appear sometimes.
Try one of the following to solve the problem:
Reboot the system.
Force quit the File Explorer (explorer.exe) and restart it.